B&B in Hartland, Devon. Home comfort in the dramatic landscape of North Devon.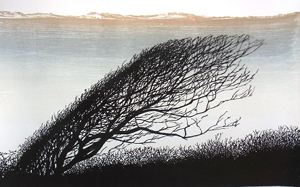 Two Harton Manor
The Square
Hartland
Devon EX39 6BL
Harton Manor is a 16th century listed building situated in the centre of the unique village of Hartland. We offer comfortable en-suite bed and breakfast accommodation.
Please explore the information on this website, there are photographs of the area in the location page. Please contact Merlyn Chesterman by email – merlyn@twohartonmanor.co.uk or by phoning (+44) 01237 441670 or (+44) 07771 610982. For more information about Merlyn Chesterman's woodblock prints please visit www.merlynchesterman.com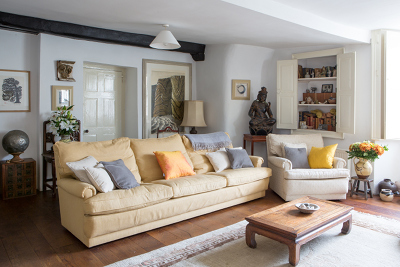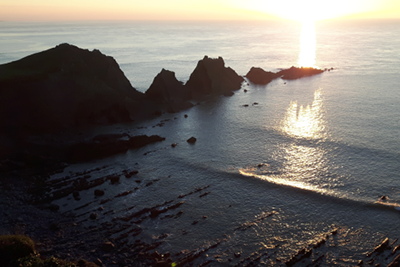 Hartland is a convenient centre for walking parts of the South West Coast Path, and the wild coastal scenery around the point is some of the most dramatic on the path, with views across to Lundy. Nearby is Hartland Quay which was commissioned in 1586, following a parliamentary bill sponsored by some of the great names of the time – Sir Francis Drake, Sir Walter Raleigh and Sir John Hawkins. It became a busy port, shipping coal, granite and various farm produce until it began to break up towards the end of the 19th century. Today, nothing of the original quay remains.